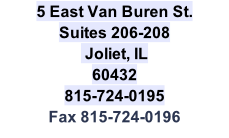 Email:
Deana Justak
Mon-Fri, 8:00 am - 1:00 pm
GFWC Mission Statement
GFWC Illinois is a philanthropic organization dedicated to community improvement by enhancing the lives of others through volunteer service.
3 Great Reasons to Join
Volunteer opportunities for women to better their communities.
Women networking toward common goals and mutual interest.
Personal growth through leadership training and development.
GFWC Illinois Federation of Women's Clubs membership ranges from ages 12 to 100!
Almost 6000 women, in about 200 clubs, throughout the state of Illinois, in small towns and big cities, have found fun and fellowship working together with over 100,000 women world wide to improve their communities and support charities and important causes. In the past GFWC has supported the installation of street lights nationwide, the painting of white lines in the center of highways, the installation of seat belts in our automobiles, supported soldiers and veterans, and worked to fight child abuse to name just a few of our programs.
The GFWC Illinois State Project is: Our Promise A Safe Place for Every Child (prevention of child abuse). Today the signature project of all GFWC clubs worldwide is to work to fight domestic violence, because THERE IS NO EXCUSE FOR ABUSE.
Won't you join with us and become a member of GFWC Illinois? A list of our clubs in your area can be found by calling our office in Joliet or visit this page to see clubs that have their own web sites.
Our members belong to one of GFWC's three divisions:
* General clubs, in every state and internationally, whose members range in age from 18 to 102
* Junior clubs, in 25 states, whose members meet the requirements for Junior membership in their state
* Juniorette clubs, sponsored by women's or Junior women's clubs, whose members are middle school, junior high school, and high school students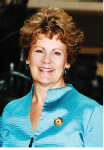 Good morning GFWC Illinois!
What a wonderful spring this will be…filled with amazing, fun-filled state conventions from one end of the country to the other. I hope everyone is planning to attend your state convention and will be a part of the celebration of your accomplishments! The 50 State conventions will lead right into our trip to Memphis, TN for our 125th GFWC Anniversary Celebration Convention. Look for the CALL to Convention in our March/April issue of the GFWC Clubwoman. I hope each of you are thinking seriously about joining us for this fun filled event.
While I won't be with you in Lisle this year, I know you will enjoy your time with Sheila E. Shea. She is a valued member of the Executive Committee, not only for her expertise as our GFWC President-elect, but also for her genuine love of the Federation.
State conventions add a renewed sense of belonging and a spark of excitement to GFWC and I hope you will be joining all your GFWC Sisters this spring as we do the Happy Dance all across the country celebrating your accomplishments.
Thank you GFWC Illinois for truly Living the Volunteer Spirit!
Babs J. Condon, GFWC International President