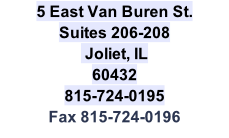 Email:
Deana Justak
Mon-Fri, 8:00 am - 1:00 pm
Remember to be considered for a state award, you will need to complete the narrative portion of the report!
Download an Illinois Report Form in the Excel Workbook format. This form can be filled out right on your computer and emailed or printed and mailed to GFWC Illinois. Please set your margins for "Normal" on the LAYOUT tab. See the state grid (available from your district chairman) for email addresses of state chairmen.
Please do not use the Report Form available on www.GFWC.org. The Illinois Form has more information required. Be sure to print 3 copies of your report. Keep one copy for your club records,
Send one copy to your District Chairman, and the last copy to the State Chairman. Use your District Grid for District and State information. Your District Grid is available from your District President.